Things I've Written
Hello and thank you for visiting my author page! You know this whole "being an author" thing is funny business. I never had any intention to do so. I guess I kind of thought that was what older people did when they ran out of stuff to do during retirement. I'm very much not retired, but I'd like to think that's something I can do some day. It also turns out I have a lot to say. Thank you in advance for reading all of this.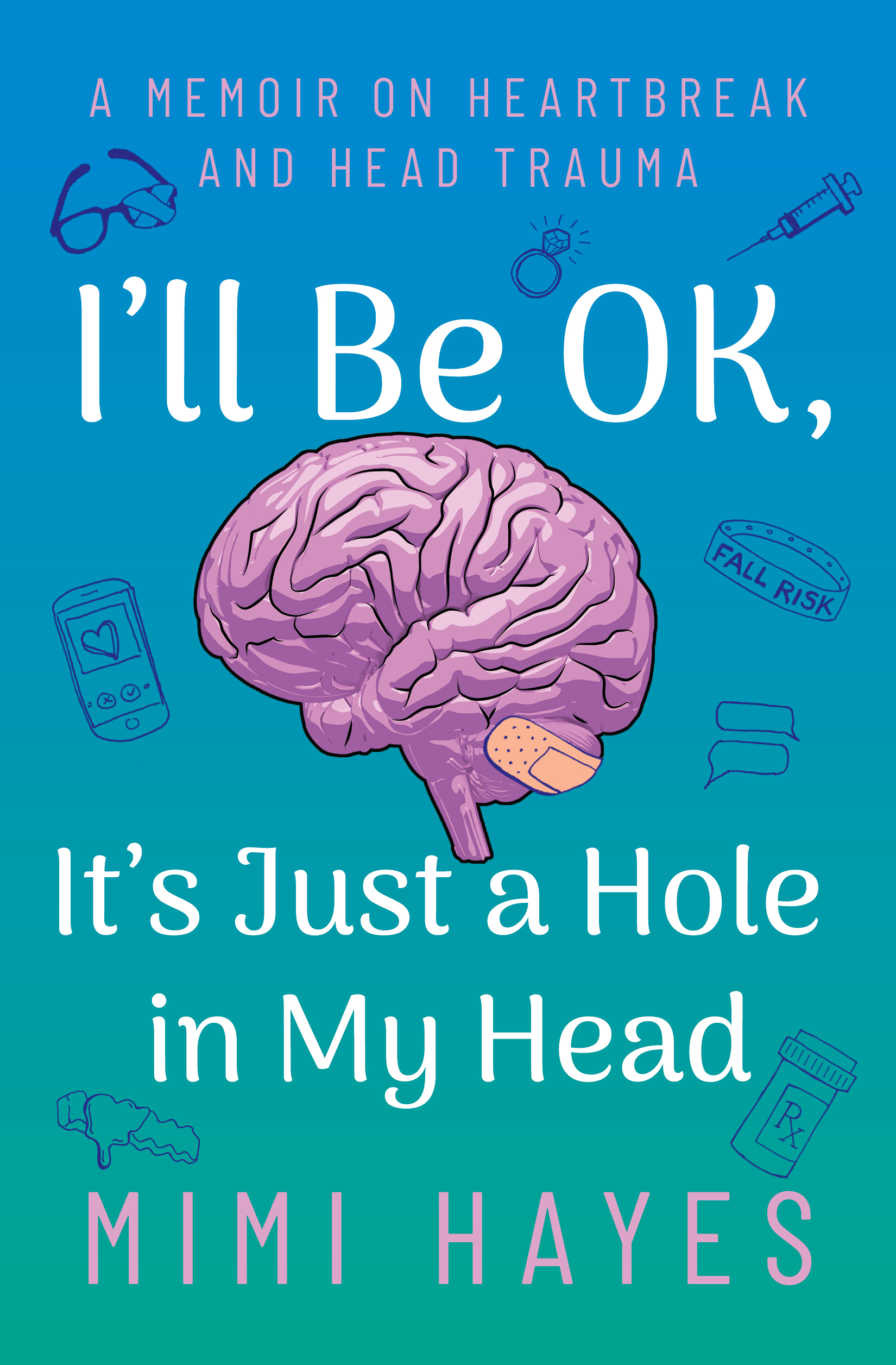 I'll Be OK, It's Just a Hole in My Head (A Memoir On Heartbreak and Head Trauma)
Published by Animal Media Group, 2018
I'll Be Ok...
If you've ever wondered what it's like to get dumped from the guy you thought you were gonna marry and then have your head explode in your twenties...WELL THEN HAVE I GOT A- Alright, alright. I'm kidding. I guess it is kind of about those things. But it's also a book for anyone who has honestly experienced any kind of shit storm of life and really wants to be OK. Because, trust me, I'm (probably) OK.
Mugs
16-year-old Lily is your average London teen. She enjoys going to the park. She dreams of rock bands and bad boys. But her life takes a strange turn when a handsome young man follows her off the train one day, changing her world forever...
Miss Boney
This sci-fi takes us 100 years into the future after the fall of the planet Earth where two aliens, Blarp and Dingo, are tasked with bringing back evidence to research the collapse. Upon landing, the pair uncover the bones of a teacher boarded up in her classroom. What will they uncover about her life? What will they learn about the fall of Earth and education itself?